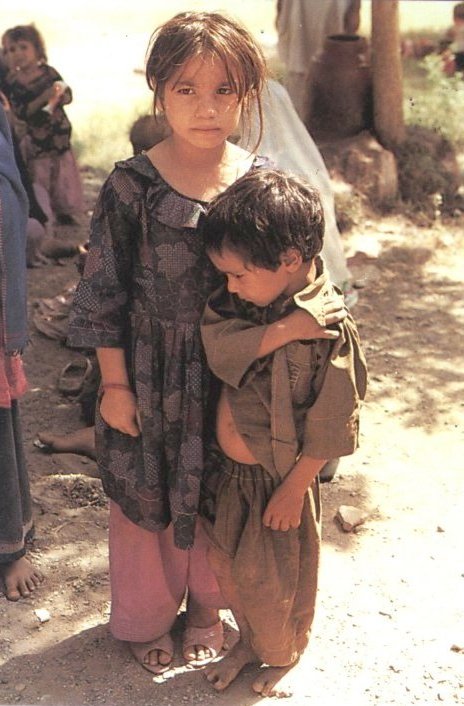 Slaughter, Lies, and Video in Afghanistan
Tom Engelhardt - Tom dispatch - InfoWars.Com
September 12, 2008
The Value of One, the Value of None: An Anatomy of Collateral Damage in the Bush Era
In a little noted passage in her bestselling book, The Dark Side, Jane Mayer offers us a vision, just post-9/11, of the value of one. In October 2001, shaken by a nerve-gas false alarm at the White House, Vice President Dick Cheney, reports Mayer, went underground. He literally embunkered himself in "a secure, undisclosed location," which she describes as "one of several Cold War-era nuclear-hardened subterranean bunkers built during the Truman and Eisenhower administrations, the nearest of which were located hundreds of feet below bedrock…" That bunker would be dubbed, perhaps only half-sardonically, "the Commander in Chief's Suite."
<...>
In this new war, "the gloves came off," "the shackles were removed" — images much loved within the administration and, in the case of those "shackles," by George Tenet's CIA. In the process, no price in human abasement or human life proved too high to pay — as long as it was paid by someone else.
Recently, it was paid by up to 60 Afghan children.
The Value of None
If no level of protection was too much for this White House, then no protection was what it offered civilians who happened to be living in the ever expanding "war zones" of the planet. In the Middle East, in Somalia, in Pakistan, in Afghanistan, the war to be fought — in part from the air, sometimes via pilotless unmanned aerial vehicles or drones — would, in crucial ways, be aimed at civilians (though this could never be admitted). "Collateral damage," the sterile, self-exculpating phrase the Pentagon chose to use for the anything-but-secondary death and destruction visited on civilians, would be the name of the game in the President's chosen war almost from the moment the Vice President disappeared into his bunker.
In a world where death came suddenly in that vast swath of the planet the neoconservatives once called "the arc of instability" (before they made it one), civilians had few doctors on hand, no less full chemical body suits or gas masks, when disaster struck. Often they were asleep, or going about their daily business, when death made its appearance unannounced. Throughout these years, the stories of these deaths, when they appeared at all, normally were to be found on the inside pages of our newspapers in summary war reports. Regularly, they had "women and children" buried somewhere in them.
We have no idea just how many civilians have been blown away by the U.S. military (and allies) in these years, only that the "collateral damage" has been widespread and far more central to the President's War on Terror than anyone here generally cares to acknowledge.
<...>
Full Article
(continues)